Collections
Discover artwork through the thematic collections below. Each image may be purchased in a variety of formats, from canvas and metal prints to framed prints on fine art papers. There are even a number of home decor items to choose from. Every purchase comes with a 30-day money-back guarantee.
About Mark Forte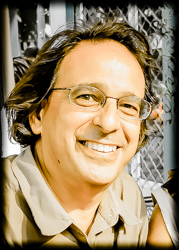 Nothing delights me more than to discover and capture the visual stories hidden in the world around me. Through photography, I try to understand those stories and tell them to others.

In particular, I focus on places that move me, trying to capture not only the physical qualities, such as depth, color and texture, but also the more elusive, intangible qualities that make the place special. I try to bring those elusive qualities to my images, hoping the viewer will also experience the power of the place.

Whether you call it power, sense, or spirit of place, I hope that my pieces will open a window onto a secret world filled with stories and places to explore.

Exactly how you interpret my images isn't so important. I simply ask that you enter the "space" of the image and discover something for yourself.